The post What Are Trump Coins? Trump Coin Value by Henry Stater appeared first on Benzinga. Visit Benzinga to get more great content like this.
If you've been paying attention to the news, you may have heard about Trump Coins — commemorative coins featuring former president Donald Trump. These coins have been gaining popularity among some collectors but mostly with Trump's supporters. This article will break down what the Trump commemorative coins are, their general value and why they've become so popular.
What Are Trump Commemorative Coins?
How Much Are Trump Coins Worth?
Better Coins for Investing in Gold and Silver
American Gold Eagle Coins
Silver Mercury Dimes
Are Trump Coins a Good Investment?
What Are Trump Commemorative Coins?
Trump Commemorative Coins are privately minted coins that feature the likeness of former President Donald Trump. No government mints produce these coins. Since no standard Trump commemorative coin exists, the features, composition and design of the coins vary. Because it's not a standard, government-issued coin, it's important to go through a reputable online coin shop to make sure you are getting high-quality coins. The coins come in multiple different forms, including silver, gold and copper, and often feature intricate designs and engravings.
The Trump Coins were created as fun collectibles and a way for fans of the former president to show their support. Most Trump coins feature images of Trump with patriotic symbols or famous landmarks like the White House.
The designs of the Trump Commemorative Coins are created by a variety of private companies and organizations, many of whom have ties to the conservative movement and Trump's political base. Some of the most popular coin designs feature Trump alongside other presidents, such as Ronald Reagan or George Washington.
The popularity of Trump Commemorative Coins can be attributed to their unique designs, their ties to conservative politics and the continued support for the former president among his base. However, they likely aren't the best choice if you just want to invest in gold as there is far less demand for the coins than popular bullion coins like Canadian Gold Maple Leaf coins.
How Much Are Trump Coins Worth?
The value of a Trump coin will depend on a few things like its metal contents, supply and demand and who made the coin. A 1-ounce gold Trump coin from a reputable private mint might be more valuable to collectors than 1 ounce of gold. It could also be worth slightly less because of a lack of demand for these specific coins. To get a rough idea of the value of your Trump coin, check other recent sales of the same coin and check the price of gold. 
Better Coins for Investing in Gold and Silver
Although the personal collectible value gives these coins sentimental value, buying Trump coins is likely not the best way to start investing in gold or silver. They don't hold enough value for them to be worth it for most people when there are so many other great choices for bullion.
American Gold Eagle Coins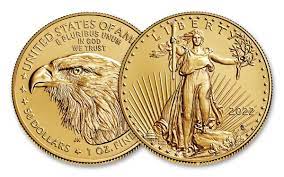 As an alternative, American Gold Eagle coins — first released in 1986 — are produced by the United States Mint. Crafted from 22-karat gold, these bullion coins come in several sizes ranging from 1/10 to 1 ounce and have a legal-tender face value that is significantly lower than their actual gold worth.
For those looking for American Gold Eagle Coins, you can buy from many reliable dealers that offer them (both direct delivery and with an IRA), including Advantage Gold, Red Rock Secured, American Hartford Gold, Augusta Precious Metals and Birch Gold Group.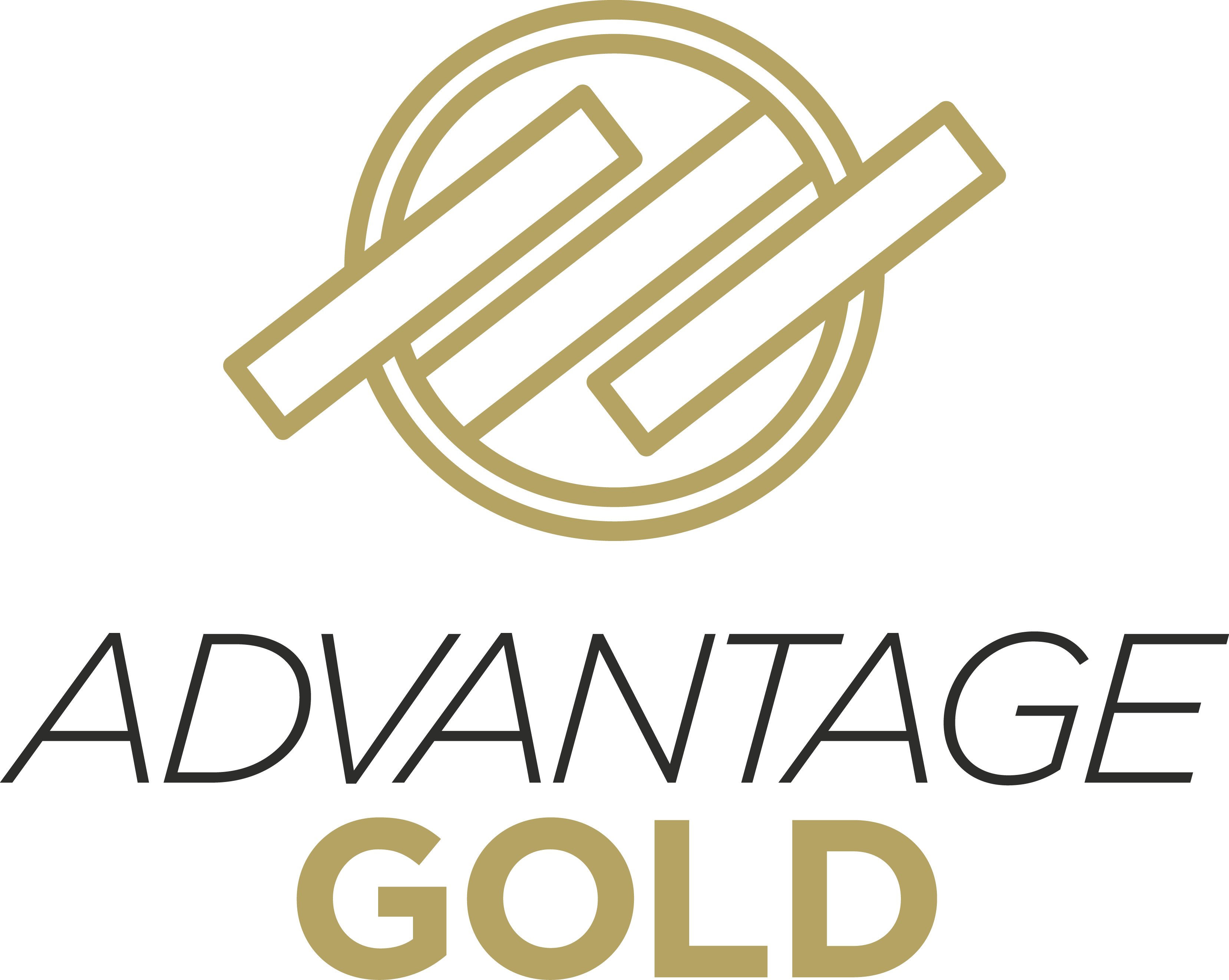 Get started
securely through Advantage Gold's
website
Best For
Precious Metal and Gold IRA Investing
1 Minute Review
When you choose to invest with Advantage Gold, you can set up a Gold IRA or purchase Gold, Silver, Platinum and Palladium. There is a robust learning center that teaches you how to hedge using precious metals, and you can begin to move your money to one of the more popular safety nets in the world of investing.
Best For
Precious metals investing
Gold IRAs
Variety of precious metals to choose from
Pros
Several coins and metals to buy
Impressive educational section
Quality customer support
Cons
Variety of options may confound some users

get started
securely through Red Rock Secured's
website
Best For
Gold IRAs & Home Delivery Gold IRA
1 Minute Review
Retirement investing is always a tricky thing. It requires investors to look deep into the future while investing their money today. This only underscores the importance of having a diverse portfolio. Historically, investing in gold has been a great hedge against market volatility. Red Rock Secured wants to make gold and precious metals investing even easier by offering both gold and silver individual retirement accounts (IRAs).
Best For
Retirement investors looking to diversify
Investors looking to buy precious metals securely
Investors looking for a simple way to buy gold or precious metals
Pros
Offers investors the chance to diversify retirement with a precious metal IRA
Zero maintenance fees
Low investment minimums
Seven-day price protection policy

get started
securely through American Hartford Gold Group's
website
Best For
Gold IRAs, New and Experienced Investors
1 Minute Review
American Hartford Gold is a family-owned business based in Los Angeles, California. The organization is a market leader in precious metal investing. American Hartford Gold specializes in selling gold, silver, platinum, and palladium coins and bars and in helping its clients to set up Individual Retirement Accounts (IRAs) invested in precious metals.
Precious metals are popular investments during times of high inflation as investors look for a hedge against inflation. Gold and silver investments may not follow the same trends as stocks, making precious metal investing a potential safe haven.
American Hartford Gold offers investors the following services:
Gold, platinum, palladium and silver investments
Gold IRAs
Investors need an amount of $10,000 or more to start their retirement investment journey with American Hartford Gold. The company also assists investors looking to roll their current IRAs into gold IRAs. There are no taxes or penalties on either the trustee-to-trustee or 60-day rollover IRA options it offers. American Hartford Gold will buy back the precious metals when investors want to cash out.
Best For
Investors looking for a hedge against inflation
Retirement savers looking for tax benefits
Pros
Great customer reviews across the board
Open an online account in minutes
Online education and information on precious metal price movements
Customer buyback available
Cons
Online catalog doesn't show pricing
No international shipping available outside of the US
Investments have the risk of loss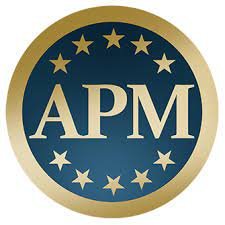 get free guide
securely through Augusta Precious Metals's
website
1 Minute Review
Although diversifying your investment portfolio to include physical gold and silver can be a good idea, people generally show a greater sense of urgency in doing so when inflation goes up. Augusta Precious Metals is a leading gold IRA company that specializes in helping savers diversify their retirement savings with gold and silver. It has the best reputation of the companies we reviewed. One thing that stands out is that this company offers retirement savers education on gold IRAs and fees, the economy and high-pressure tactics to watch out for from other companies. They give Americans the chance to buy into a gold- and silver-backed individual retirement account (IRA) and to buy precious metals directly from the company. 
Best For
Investors looking for a hedge against inflation
Investors looking to diversify their portfolio with a precious metals IRA
People looking for a quick and easy process
People unhappy with their current gold IRA company's high-pressure tactics
Investors looking for the most compliant and transparent gold IRA company — with the best reputation
Pros
Company highly rated by users and ratings services
Specializes in gold and silver IRAs
Provides guides helping consumers avoid gimmicks and high pressure
Up to 10 years of fees paid for you
Account lifetime customer support
Cons
Higher minimum of $50,000

get free kit
securely through Lear Capital's
website
Best For
Retirees Wanting Security Against Market Crashes
1 Minute Review
90,884 happy customers can't be wrong. Over $3 billion in precious metals transactions and over 25 years in business – that's an extremely solid track record for this industry. Doesn't get much better than that.
Lear Capital is a full-service precious metals dealer specializing in gold and silver self-directed individual retirement accounts (SDIRAs). The company offers an extensive precious metals inventory of premium rare coins and investment-grade bullion. 
You can easily diversify your portfolio with precious metals and Lear Capital shows you how. Lear Capital helps customers transfer traditional IRAs into gold IRAs seamlessly, tax and penalty-free. They also sell bullion and numismatics outside of IRAs for home storage and peace of mind. 
For IRA transactions, Lear Capital ensures your physical assets are securely and properly stored in an IRS-approved vault with a solid and reputable custodian. They also have a price match guarantee and many incentives and special offers to give you great bang for your buck. With more than 25 years in the business, Lear Capital has earned a AAA rating with the Business Consumer Alliance. Lear Capital is also a professional coin-grading dealer, so they know what they are doing. No one knows the gold investing space better than Lear. 
Best For
Investors seeking diversification with precious metals
Individuals wanting to hedge savings against global volatility
Retirees wanting security against market crashes
Investors aiming to capitalize on gold price action during crises
Individuals concerned about the possibility of capital controls
Collectors seeking premium rare numismatic coins
Pros
Up to $15,000 in bonus metals
Price match guarantee
Free IRA set-up and storage; up to 3 yrs a $680 value
24 Hour no-risk purchase guarantee
1st Yr commission free after initial transaction
Business since 1997 – 2X longer than competitors.
IRS-approved custodians for secure IRA storage
Personal account executives for concierge service
15-day delivery with free, insured shipping
Cons
Live chat unavailable on the website
Minimum purchase amount of $15,000
Silver Mercury Dimes
If you are looking for more collectible or historical coins, silver Mercury Dimes may be perfect for you. They were minted in the United States and circulated between 1916 and 1945. The name came from a simple misunderstanding where people thought Lady Liberty wearing her Phrygian cap was confused for the Roman god Mercury. Mercury Dimes aren't completely pure, but they contain 90% silver and 10% copper.
One of the best precious metals and coin dealers to offer silver Mercury Dimes is Red Rock Secured. With Red Rock Secured, you can buy coins and bullion to be delivered directly, or you can use a precious metals IRA for the tax benefits.
Are Trump Coins a Good Investment?
Trump coins may not be an obvious choice for investors looking to buy gold or silver, but they can be popular collector's items. If you think that these will continue to gain value over time, it might be a good investment. However, other forms of bullion are easier to buy and sell. And remember, if you buy Trump coins, make sure to get them from reputable exchanges to try to avoid scams and bad deals.
The post What Are Trump Coins? Trump Coin Value by Henry Stater appeared first on Benzinga. Visit Benzinga to get more great content like this.