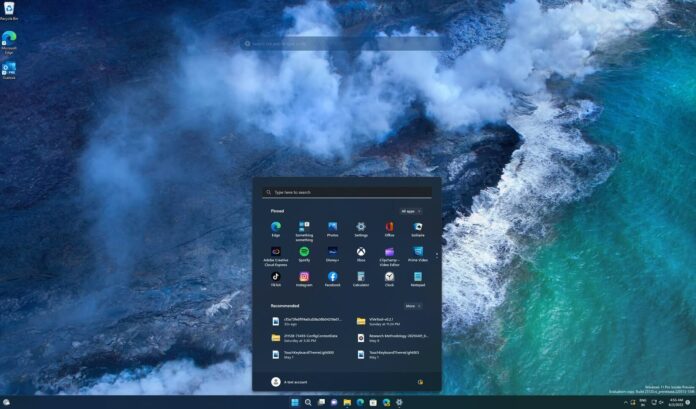 Microsoft has announced a new user-friendly approach that puts people in control of their Windows 11 preferences, such as default apps, instead of being forced to use the company's products or services.
Microsoft has tried forcing people to use its services and apps for too long. In a future update, Microsoft is planning to give users greater control over default apps and preferences in Windows 11. Microsoft claims the upcoming update is based on four approaches: transparency, user choice, user control, and privacy.
The company wants Windows 11 to be more user-centric and privacy-friendly. This process gives you more control over which apps are pinned to the taskbar. Likewise, you can now also easily control which apps can be set as default for actions or file types.
Settings deep link URI
The first new addition is "Settings deep link URI" which aims to take users directly to the appropriate location in Settings when they click on a particular link (URI) in third-party apps.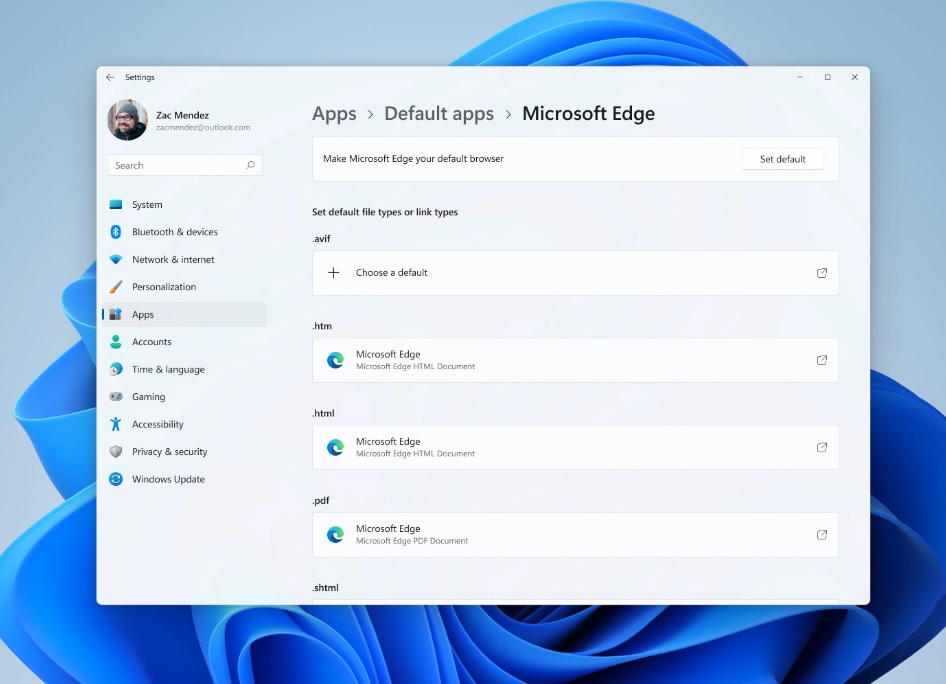 For example, if you click on a button to set Chrome as the default PDF reader, you'll be taken to the PDF tab of the default apps settings page.
This improves the existing ms-settings: URI scheme.
New API for pinning apps to the taskbar
Microsoft is introducing a new API to give developers greater access over pinning their app icons to the taskbar. When apps use this API, you will notice a unique Windows experience that prompts you to pin the app to the taskbar. This prompt confirms if a user wants to pin the app to the taskbar.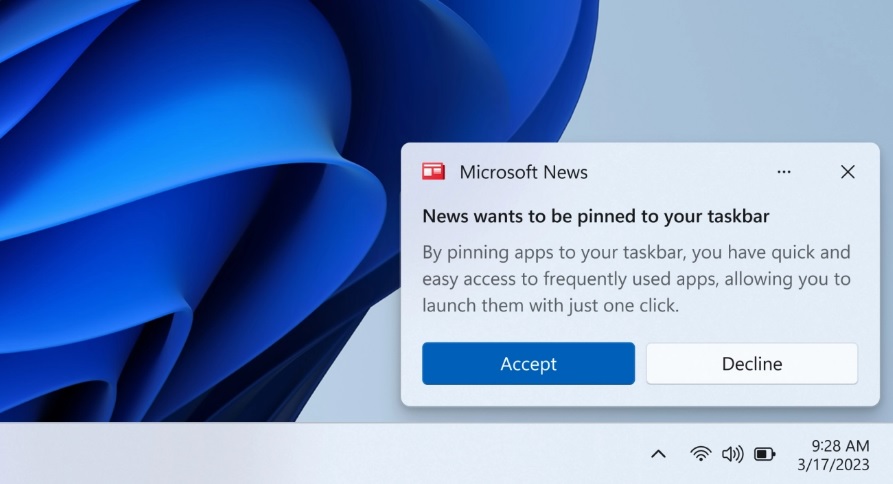 The Windows Insider Program head said that Microsoft considers it a "responsibility to ensure user choices are respected", which is surprising given how the company has been pushing its Edge browsers to users by offering gift cards.
Windows 11 and 10 users have been exposed to tons of ads for Edge lately, as the tech giant is hell-bent on pushing folks to use Edge rather than Chrome. Over the past several weeks, we have spotted a spike in Microsoft Edge ad-related initiatives, including half-page banners when attempting to download Edge.
Microsoft is also testing adverts on desktops offering gift cards for using Edge's new features. The company urges users to try Edge bar for all their web needs for three days and get a "gift card".
We don't know if Microsoft will stop aggressively promoting the browser, but the company has promised to give more control over default apps and preferences in the coming months.