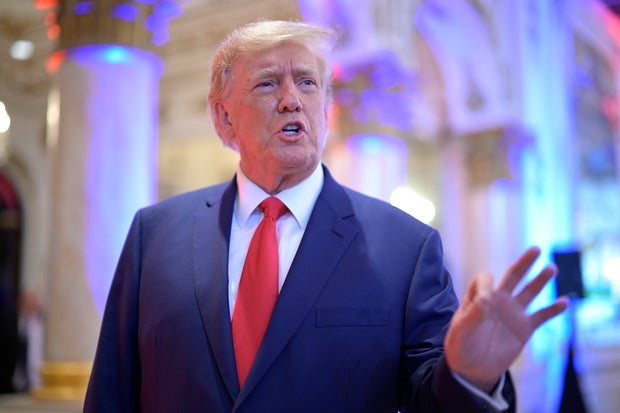 Former President Donald Trump's Facebook and Instagram accounts will be reinstated "in the coming weeks," the social media platforms' parent company Meta said on Wednesday. 
Trump's accounts have been suspended since January 2021 when Meta initially banned the him indefinitely, after finding his posts on Jan. 6, 2021 amid the attack on the U.S. Capitol stoked violence and posed a risk to public safety. 
The announcement comes as Trump ramps up his third presidential campaign. But Meta said Trump will come back to the platform "with new guardrails in place to deter repeat offenses."
"In light of his violations, he now also faces heightened penalties for repeat offenses," Nick Clegg, Meta's President of Global Affairs said in a blog post. "In the event that Mr. Trump posts further violating content, the content will be removed and he will be suspended for between one month and two years, depending on the severity of the violation."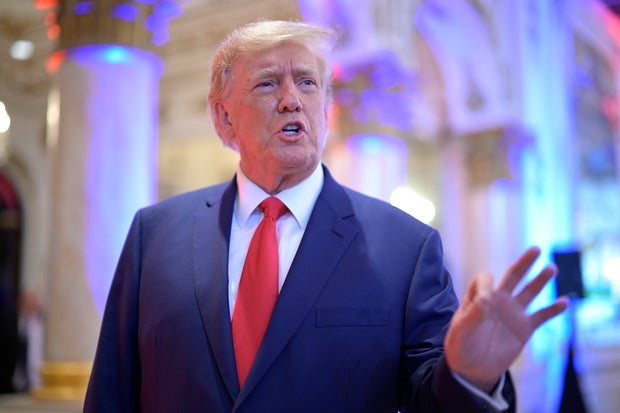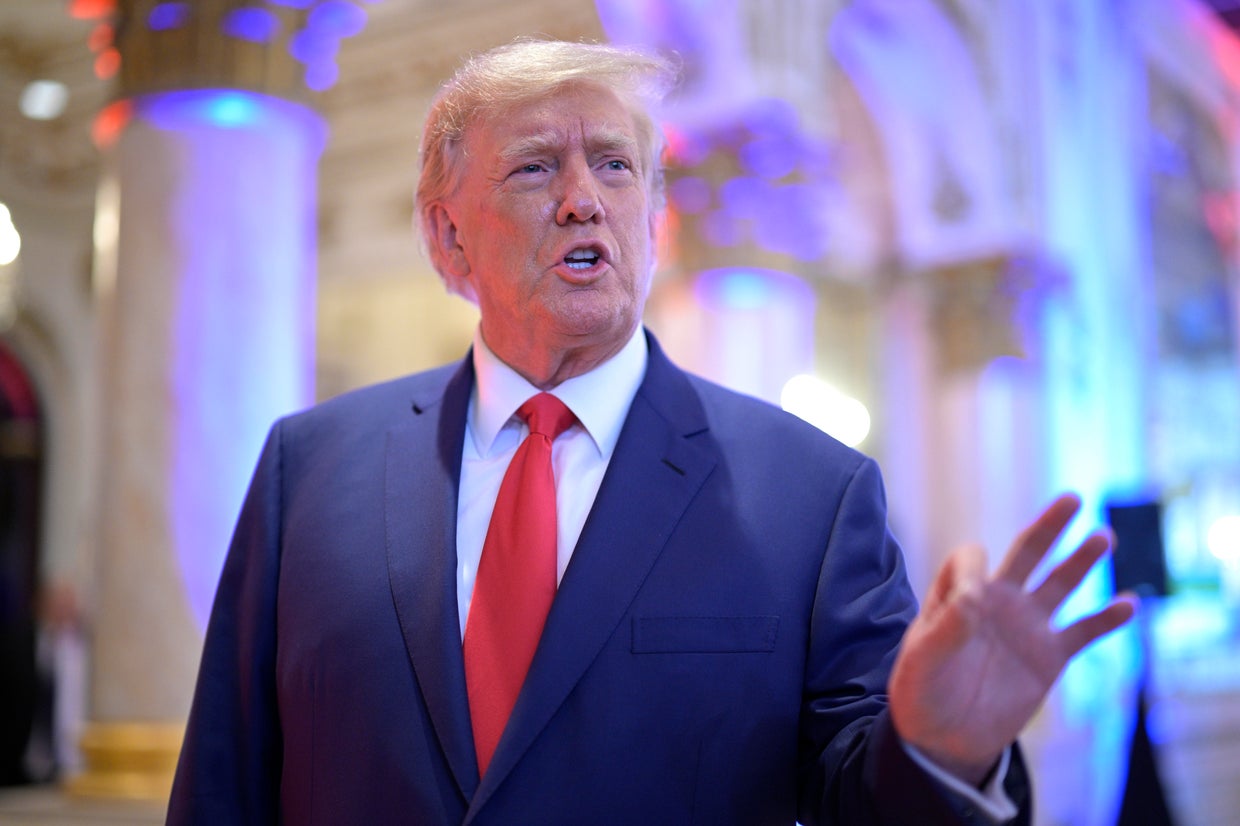 Meta indefinitely suspended then-President Trump's accounts after he posted praise for insurrectionists engaging in violence at the U.S Capitol on Jan. 6, 2021. The company then referred the decision to its newly formed Oversight Board, which upheld the decision but criticized the open nature of the suspension. 
In response, Meta said it would suspend Trump for two years dating back to the original suspension and assess whether he still poses a risk to public safety.
Trump has called Meta's ruling to suspend him from the platform "an insult" to his supporters, claiming the social media site is "censoring and silencing" him.
Last week, Trump's campaign sent a letter to Clegg and Meta CEO Mark Zuckerberg asking the company's top executives for a meeting to discuss Trump's "prompt reinstatement to the platform."
In the letter, which was obtained by CBS News, Trump's lawyers contended that a continued ban of Trump from the platform could be seen as a deliberate effort by the company "to silence Mr. Trump's political voice."
Reacting to Wednesday's announcement Trump said "such a thing should never happen to a sitting President, or anybody else who is not deserving of retribution!" Trump has been using his own social media platform Truth Social for the last two years. 
Around the same time Trump was banned from Facebook, he was also banned from Twitter. But billionaire Elon Musk, who took over that platform in 2022, conducted a Twitter poll asking if Trump should be reinstated and then restored his account in Nov. 2022 as per the results of the poll. 
At that time, Trump did not seem to indicate he would be returning to Twitter, where he once posted several times a day. "I don't see any reason for it, they have a lot of problems at Twitter, you see what's going on. It may make it, it may not make it," he said soon after Musk restored his account. His last tweets on the platform are from January 2021.
The former president is holding a rally in South Carolina on Saturday.
Fin Gomez contributed.