Explosions near major cities including capital Kyiv; Ukraine 'attacked from Russia, Belarus and Crimea'; Biden warns of 'catastrophic loss of life to come' | Ukraine latest
Posted on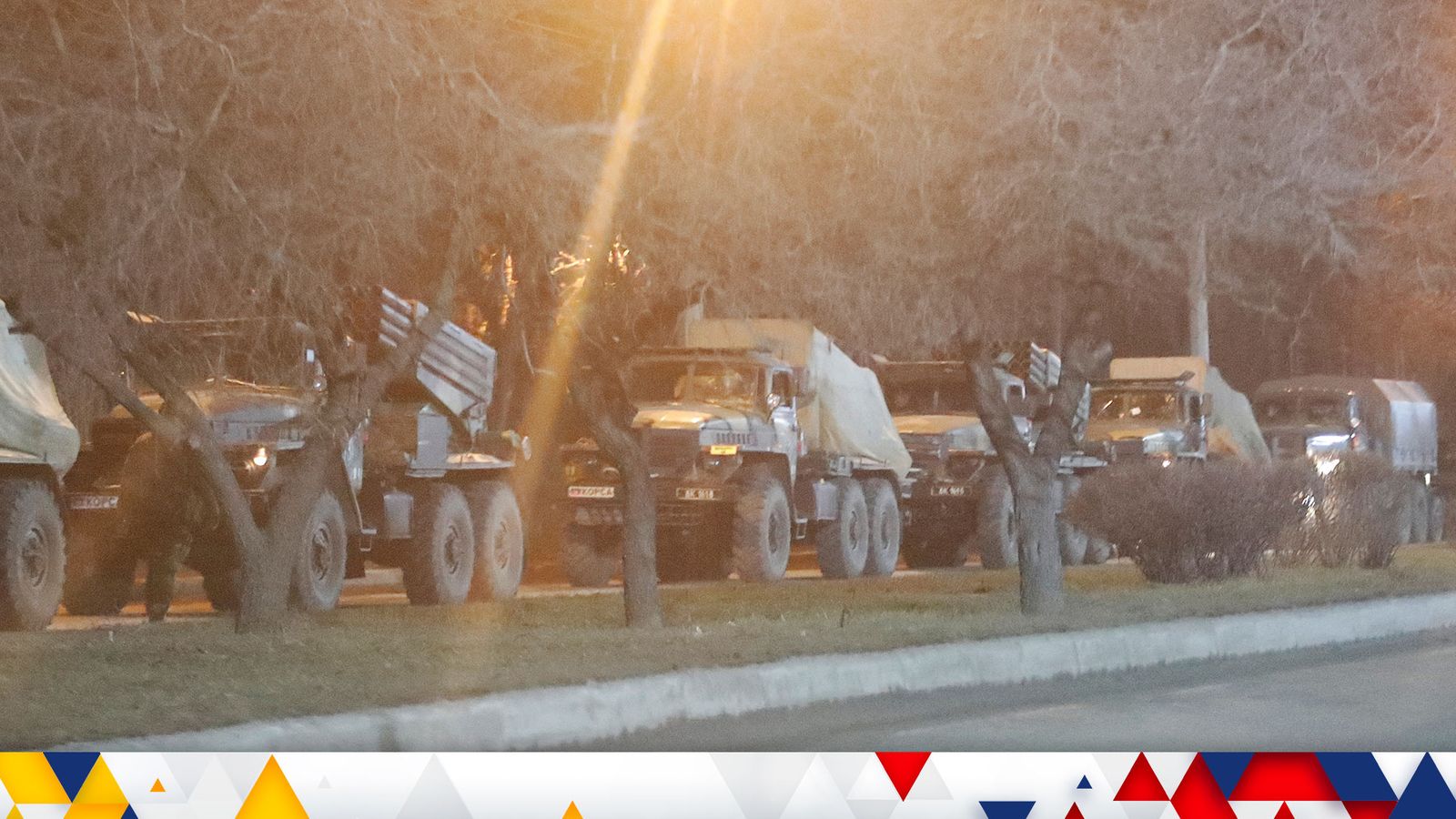 If you're just waking up, there's been a lot of movement overnight.
In the early hours of the morning, Russian President Vladimir Putin said he had ordered a "specialised military operation" in Ukraine's eastern Donbas region.
Ukraine later said Russia had launched a "full-scale invasion of Ukraine" and a "war of aggression".
Explosions have been heard by Sky News in the cities of Kyiv and Kharkiv, to the north of Ukraine.
Air raid sirens are going off in the capital city of Kyiv and Ukraine's state emergency service has said its ammunition depot in Kyiv is on fire.
Meanwhile, shelling in the Lviv region – near the border with Poland – has been reported by the Ukraine emergency service.
The state border of Ukraine was attacked by troops from Russia and Belarus, Ukraine's border guards service said.
Border units, border patrols and checkpoints were targeted with artillery, heavy equipment and small arms, with attacks also taking place from Crimea, it said.
Ukraine has introduced martial law and is urging people to stay home as much as possible.
The West has responded by condemning Russia, with leaders meeting this morning to discuss further sanctions.