The post Best Online Stock Broker for Beginners by Luke Jacobi appeared first on Benzinga. Visit Benzinga to get more great content like this.
Though many beginner stock investors believe that they need to have millions of dollars to get started in the stock market, the truth is that most platforms now allow you to get started buying and selling shares with only a few dollars. Plenty of stock brokers make the process of getting involved in the market easier and less intimidating for beginners. The following brokers offer affordable trading, straightforward platforms and low account minimums for new investors. 
10 Best Online Stock Brokers for Beginners
What Should an Online Broker for Beginners Do?
Why Do Beginners Need Quality Brokers?
What to Look for in Quality Stock Brokers
Opening Your First Brokerage Account
Frequently Asked Questions
BZ
Quick look: Best Stock Brokers for Beginners
Best for active and global traders: Interactive Brokers
Best for intermediate traders and investors: Webull
Best for mobile traders: Robinhood
Best for copy trading: eToro
Best for active traders: moomoo 
Best for trading ideas: Public.com
Best for IPO investing: SoFi
Best for derivatives traders: E*TRADE
Best for sign up bonus: Axos
Best for Short Selling: TradeZero
10 Best Online Stock Brokers for Beginners
A number of stock brokers for beginners specialize in helping you learn about the market. The following brokers are particularly easy to use, which is why they're recommended as the best stock brokers for beginners. 
1. Interactive Brokers
Interactive Brokers is an international investing platform that allows you to trade assets on 135 unique global markets. If this international access is too overwhelming, know that Interactive Brokers Group Inc. (NASDAQ: IBKR) also offers unique assets not seen with many other platforms — like municipal bonds and metals. Despite all these features, Interactive Brokers still maintains a $0 account minimum, and most traders won't pay commission on their trades.
Though Interactive Broker's platform isn't as straightforward as the other options on this list, it can be a viable option if you have a bit of trading experience but you've been out of the market for a while. Interactive Brokers' mobile app is also easily customizable, which can make for a better trading experience as you develop a strategy.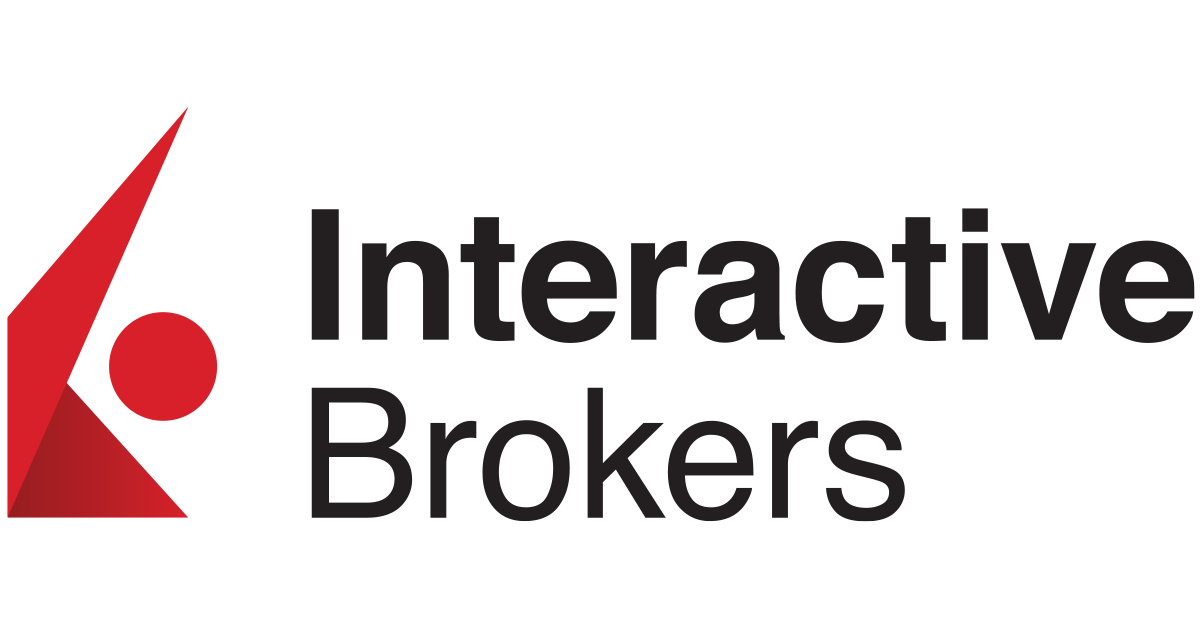 get started
securely through Interactive Broker's website
Best For
Active and Global Traders
1 Minute Review
Interactive Brokers is a comprehensive trading platform that gives you access to a massive range of securities at affordable prices. You can buy assets from all around the world from the comfort of your home or office with access to over 135 global markets. Options, futures, forex and fund trading are also available, and most traders won't pay a commission on any purchase or sale.  
IBKR is geared primarily toward experienced traders and investors but now with the availability of free trades with IBKR Lite, casual traders can also acclimate to IBKR's offerings.
Best For
Access to international markets
Active traders
Sophisticated investors
Detailed mobile app that makes trading simple
Wide range of available account types and tradeable assets
Pros
IB SmartRouting provides significant price improvement vs. industry
Fractional trading allows investing regardless of share price
Industry's lowest margin rates
Earn more by lending your fuly-paid shares
Cons
Beginner investors might prefer a broker that offers a bit more hand-holding and educational resources
2. Webull
Webull is a trading app designed to offer frequent traders an affordable method to buy and sell multiple times a day. If you've ever been interested in day trading, Webull can be a good choice thanks to its $0 commissions, 24/7 cryptocurrency trading and around-the-clock customer service.
Webull also offers trading resources aimed at beginners. You can access a course on day trading directly through the platform and immediately put what you've learned into use. Webull even offers a trading simulator, which is similar to a demo account that you can practice trading on. This feature allows you to test a new strategy and learn more about Webull's tools in a hands-on capacity.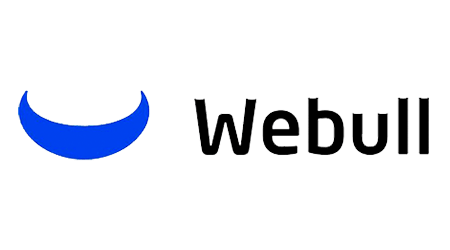 get started
securely through Webull's website
Best For
Intermediate Traders and Investors
1 Minute Review
Webull, founded in 2017, is a mobile app-based brokerage that features commission-free stock and exchange-traded fund (ETF) trading. It's regulated by the Securities and Exchange Commission (SEC) and the Financial Industry Regulatory Authority (FINRA).
Webull offers active traders technical indicators, economic calendars, ratings from research agencies, margin trading and short-selling. Webull's trading platform is designed for intermediate and experienced traders, although beginning traders can also benefit.
Webull is widely considered one of the best Robinhood alternatives.
Best For
Active traders
Intermediate traders
Advanced traders
Pros
No account maintenance fees or software platform fees
No charges to open and maintain an account
Intuitive trading platform with technical and fundamental analysis tools
Cons
Does not support trading in mutual funds, bonds or OTC stocks
3. Robinhood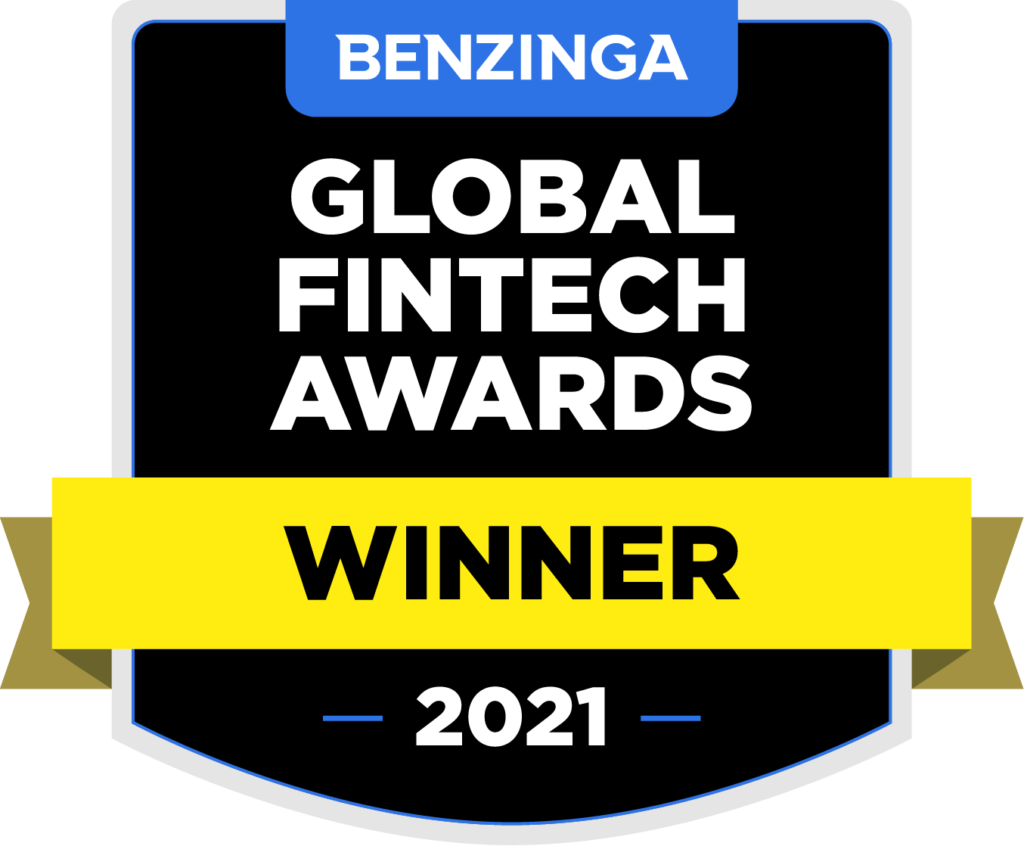 One of the first brokerages to get rid of trading fees, Robinhood remains a strong choice for new investors entering the market for the first time. The broker's platform was designed with the beginner in mind — you'll find all of your trading tools clearly labeled, and you can open your account in just 5 minutes.
When an order is filled on Robinhood Markets Inc. (NASDAQ: HOOD), you'll receive a notification in your app and options to learn more about what to do next. Many of Robinhood's features also come with instructions that can be a major benefit to the new trader. For example, when you place a buy order, Robinhood's app offers a short explanation of each type of order and the conditions under which it will execute. 

get started
securely through Robinhood's website
1 Minute Review
Robinhood is a broker designed for traders who want a simple and easy-to-use platform. It takes out all the bells and whistles that can be confusing to the modern day trader, serving as the perfect place for beginners to learn the markets. The interface is intuitive and easy to master, streamlined to ensure you don't get distracted as you build a portfolio. Though advanced traders might like more thorough analysis tools, Robinhood gives you everything you need to start trading and learn the ropes.
Best For
Beginner traders
Mobile traders
Pros
Streamlined, easy-to-understand interface
Mobile app with full capabilities
Can buy and sell cryptocurrency
Cons
Fewer analysis tools than most
Only taxable, non-retirement accounts are available
4. eToro
Though eToro began as a cryptocurrency trading platform, the broker has recently introduced stock and exchange-traded fund (ETF) trading in January of 2022. eToro's pricing is exceptionally fast, providing you with up-to-the-minute information on what every asset currently costs. The platform's buy order process is also quick and intuitive, which can be a major benefit for new investors.
eToro also offers a social media-like dashboard that allows you to interact with other traders and investors and see which assets they're talking about. The platform also regularly offers cryptocurrency benefits for users joining for the first time.
get started
securely through eToro's website
Disclosure: Benzinga is compensated if you access certain of the products or services offered by eToro USA LLC and/or eToro USA Securities Inc. Any testimonials contained in this communication may not be representative of the experience of other eToro customers and such testimonials are not guarantees of future performance or success.
1 Minute Review
eToro is a broker that offers access to over 25 of the world's most popular cryptocurrencies and 1600 stocks. They have a few unique education and useability tools. Traders can begin buying and selling in as little as 10 minutes.
eToro's unique CopyTrader feature allows new investors to "copy" the buy orders of professional investors, while the company's eToro Club feature provides investors with a range of additional education tools and resources. 

Best For
Traders looking for an easy-to-use platform
Traders who want to practice their trades using a virtual account before entering the market
Pros
Simple platform that is easy to master
CopyTrader feature that allows new traders to copy the same strategies used by professionals
Virtual dummy account that gives you $100,000 to practice trades
5. moomoo
moomoo is another straightforward platform that many consider to be a viable alternative to Robinhood. With moomoo, you can access free stock reports and market monitoring tools from a mobile or desktop platform. It also offers access to trading on multiple international markets in Hong Kong and China, so you can diversify your portfolio all from a single app.
Moomoo also boasts an impressive social media community, with more than 100,000 in-app users commenting, tagging posts and running polls. This feature gives the beginner investor a casual place to chat with more experienced users and learn more about investing. moomoo also offers a demo account that allows you to practice trading without risking any money.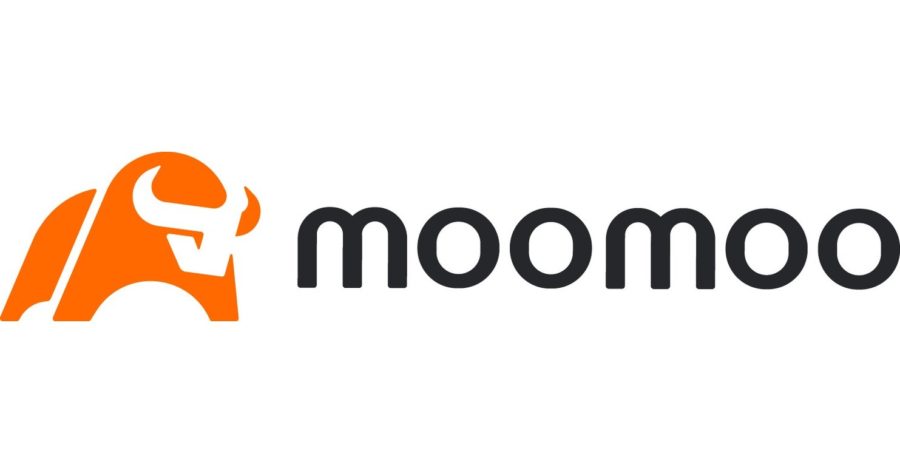 get started
securely through Moomoo's website
1 Minute Review
Moomoo is a commission-free mobile trading app available on Apple, Google and Windows devices. A subsidiary of Futu Holdings Ltd., it's backed by venture capital affiliates of Matrix, Sequoia, and Tencent (NASDAQ: FUTU). Securities offered by Futu Inc., regulated by the Securities and Exchange Commission (SEC) and the Financial Industry Regulatory Authority (FINRA).
Moomoo is another great alternative for Robinhood. This is an outstanding trading platform if you want to dive deep into smart trading. It offers impressive trading tools and opportunities for both new and advanced traders, including advanced charting, pre and post-market trading, international trading, research and analysis tools, and most popular of all, free Level 2 quotes.
Get started right away by downloading Moomoo to your phone, tablet or another mobile device.
Best For
Cost-conscious traders
Active and Advanced traders
Pros
Over 8,000 different stocks that can be sold short
Access trading and quotes in pre-market (4 a.m. to 9:30 a.m. ET) and post-market hours (4 p.m. to 8 p.m. ET)
No minimum deposit to open an account.
6. Public.com
Public.com is the only investing platform that lets you buy, sell, and hold stocks and ETFs alongside crypto and alternative assets—like art and collectibles. There are no account minimums, and all accounts are cash accounts—no IRA or 401(k)s at this time—which makes for simpler investing and easier decision-making. 
For every stock or ETF you want to buy, you can see all the information for that asset, a chart that tracks its trajectory, and historical data that allows you to learn and understand trends. This can also include access to advanced data, custom company metrics, and expert analyst insights through their Public Premium membership. It's all about helping you be a better investor. Public even has a social feed to help you exchange ideas and opportunities with their active community of over one million investors.
If you're a new investor, you can choose to build your portfolio around different themes—from Green Power to Meatless Revolution, Reduce and Reuse, Water Works, Cannabiz, and Self-driving cars. They also have a ton of educational resources if you'd like to understand more about the markets and what makes them move. Just remember to only spend money you're comfortable losing if some of those investments don't work out.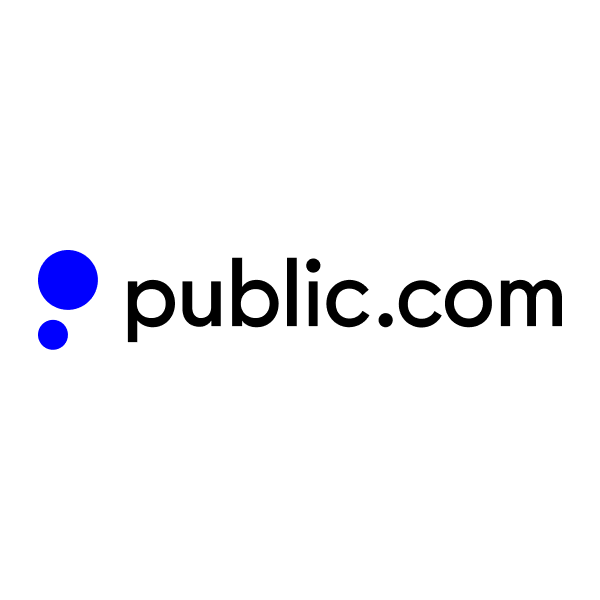 get started
securely through public.com's website
1 Minute Review
Public.com is an investing platform that helps people be better investors. Members can build a diverse portfolio of stocks, ETFs, crypto, and soon NFT's, art, & collectibles, all within a single platform. In addition to being an all-in-one platform, Public gives you all the information you need to make the right investment for you. This includes access to advanced data, custom company metrics, and expert analyst insights through their Public Premium membership. It doesn't end there, in addition to the research and data on Public, you also have access to an interactive community filled with millions of investors, creators and analysts.
Public puts investors first and doesn't sell trades to market makers or take money from Payment for Order Flow (PFOF).
Best For
New investors looking to learn how to invest
Experienced investors looking to grow even further
Building a modern portfolio of stocks, ETFs, and crypto on one platform
Pros
Fractional shares and crypto
Transparency all around, from public portfolios to company beliefs
Supportive, educational community
Cons
No investing tools like futures, options, or margins
Day-trading is discouraged
Mobile app-based platform
7. SoFi
If you have a mortgage loan, you might already be familiar with SoFi — but did you know that this popular choice for homeowners offers investment opportunities as well? SoFi Wealth gives you access to a wide range of both taxable and retirement accounts. Though you'll need at least $500 to open an account with SoFi Technologies Inc. (NASDAQ: SOFI), the platform also provides you with access to advisors who can help you adjust the way you invest.
SoFi is particularly beneficial to passive investors thanks to its robo-advising services. Answer a few questions about your plan for retirement and your investing preferences, and SoFi will construct a custom portfolio that divides your assets according to your risk tolerance. Each time you make a deposit, SoFi's system will handle the distribution.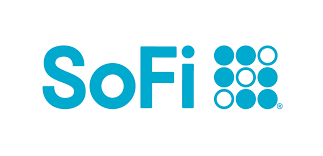 get started
securely through SoFi's website
1 Minute Review
SoFi's mission is simple: to help reach clients like you reach their financial independence and realize their ambitions. SoFi knows that this independence comes from making decisions that help your money start to work for you in the long run. The brand helps individuals make these decisions through personal financial products such as personal loans, student loans and automated and active investing. 
The brand additionally provides in-person experiences such as educational and networking events, personalized guidance from experienced financial planners and one-on-one advising with professional career coaches. SoFi's services have been highlighted in outlets such as Forbes, Medium, and CNBC's Make It.
Best For
IPO Investing
Mobile Investing
Pros
U.S.-based customer service
Highly-rated mobile app for iPhone and Android
Cons
Only available in the U.S.
8. E*TRADE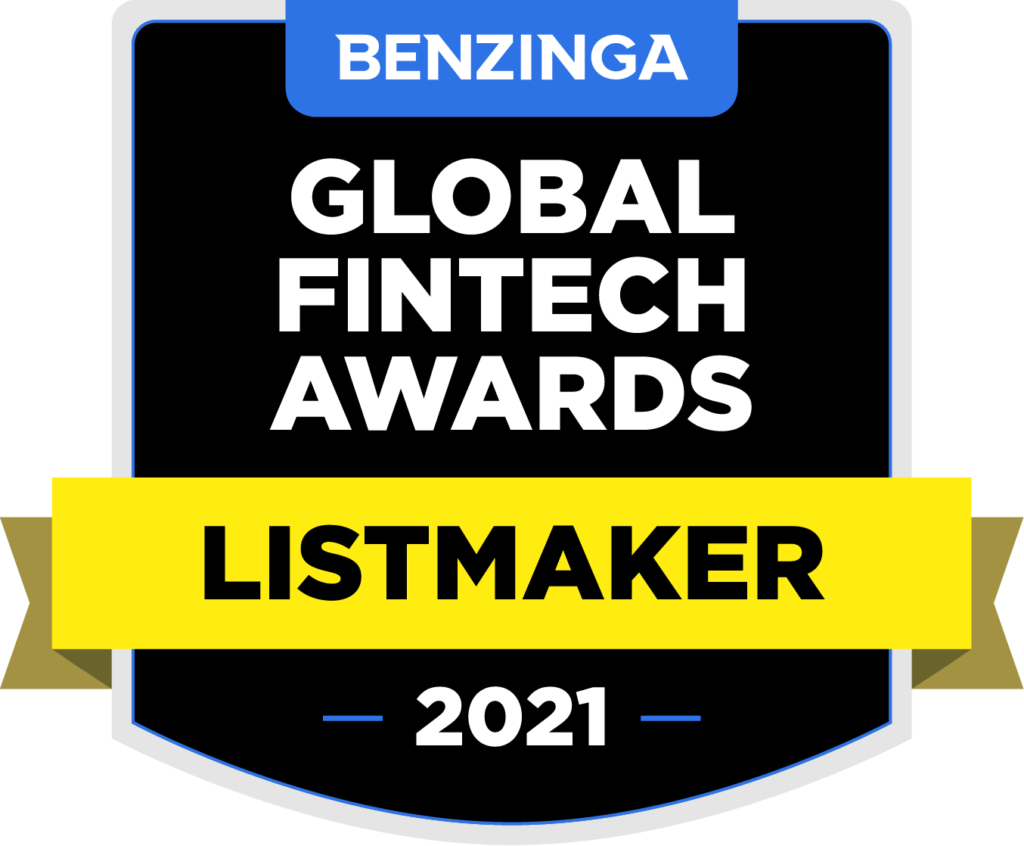 E*TRADE has the tools and platforms to help beginners invest like professionals.
You'll be connected on all platforms as E*TRADE also has an excellent mobile app, and you can count on their customer service to always be there when you need it.

get started
securely through eTrade's website
1 Minute Review
E*TRADE is an online discount trading house that offers brokerage and banking services to individuals and businesses. One of the first brokers to embrace online trading, E*TRADE not only survived both the dot-com bubble and Recession — it thrived. You can choose from two different platforms (one basic, one advanced). E*TRADE is a suitable broker for traders of most skill levels, whether you want to buy mutual funds and hold them for decades or dabble in options swing trading. E*TRADE offers a library of research and education materials to help you out.
Best For
Active traders
Derivatives traders
Retirement savers
Pros
Sophisticated trading platforms
Wide range of tradable assets
Exceptional customer service
Cons
Limited currency trading
Higher margin rates than competitors
No paper trading on its standard platform
9. Axos Invest
Look at Axos Invest is a good way to move into the automated trading arena instead of managing everything yourself. When you choose Axos Invest, you select the strategy you prefer, and the platform does all the work. You pay a 0.24% fee, and you can use the quick deposit feature at any time. There's also selective trading and tax-loss support so that you can save as much money as possible.
If you prefer, you can also open a checking account or high-yield savings account if you want all your money to be managed in one place.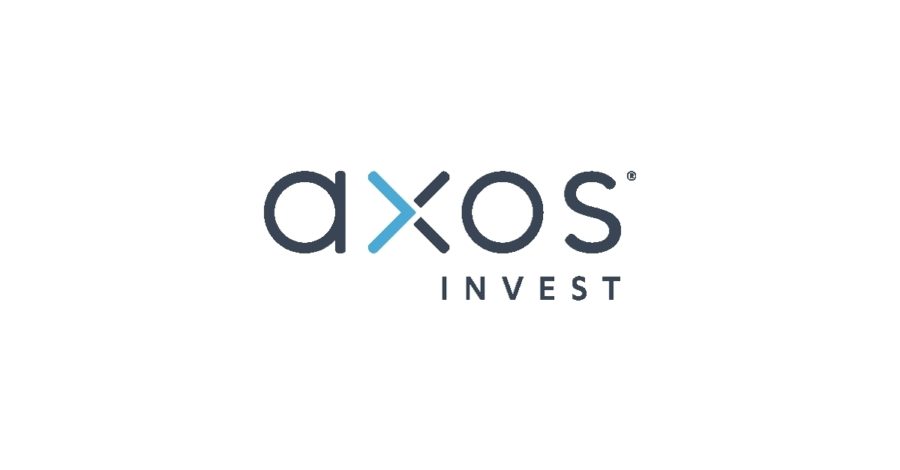 Get started
securely through Axos Invest's website
1 Minute Review
It seems like new digital investment management platforms are sprouting up left and right, and for good reason — there's a great need for easy, straightforward investment management that doesn't cost an arm and a leg in fees or to get started. If you're new to investing or an old hat who wants to make the switch to a virtual manager, deciding which features you need can be confusing if not overwhelming.
If you want a no-frills financial management platform, Axos Invest (formerly WiseBanyan) takes a traditional but sophisticated approach to automated online investing. You can trade thousands of S&P 500, NASDAQ, NYSE and other listed stocks. There's a lot of extra information on the site, and you can even upgrade to Axos Elite to gain instant access to your funds, lower fees and increased buying power. 
Auto-depositing is free, tax-loss harvesting is available and accounts are automatically rebalanced. No investing experience is needed.
Best For
Traditional investors trying out an automated investor for the first time
New investors that want to take a hands-off approach to portfolio management
Pros
Straightforward automated investing
Relatively low account minimum and automated investing fee
A solid roster of available investment account types
Cons
Not a stand-out from other services if you're someone who likes all the bells and whistles with your digital financial platform
No direct relationship with a human financial advisor
10. TradeZero
TradeZero is an online platform with free trading options, a powerful mobile app and 24/7 customer service. You can use the platform for free, or you can step up to ZeroPro or ZeroWeb depending on your preferred mode of investment for a reasonable monthly fee.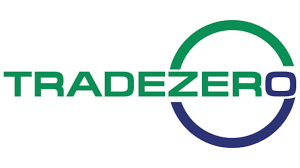 get started
securely through TradeZero's website
Best For
Overall Global Broker for Short Selling
1 Minute Review
TradeZero is an online broker and free stock trading platform that provides everything you need to successfully share and trade, including round-the-clock customer support. TradeZero provides four different trading state-of-the-art software programs with its services, a locator for sourcing shares for shorting, commission-free trades, and real-time streaming, to name a few of the features promoted on their website. The software is a unique and (potentially) affordable option for anyone interested in stock trading.
Best For
Traders seeking high transparency and mobility in a stock trading program
Those attracted to commission-free trades
Those seeking a free version of a high-quality trading program
Pros
24/7 live customer support
Uses ZeroWeb technology, a powerful level 2 online platform with direct market access
Mobile app allows users to access stocks and trade in real-time while on the go
Cons
Enforces Pattern Day Trading restrictions (accounts need to maintain a daily equity balance of at least $25k)
Mobile app could offer more features
What Should an Online Broker for Beginners Do?
As you hunt for the best online stock broker for a novice—such as yourself—remember that the broker must make your life easy. If you feel confused or overwhelmed, you might be in the wrong place. To that end, the best stock brokers for beginners tend to:
Almost oversimplify the interface: This ensures that you know what's happening, how and why.
Offer educational content: A stock broker built for beginners should educate you about the markets, stocks, why to invest, when to invest, etc. You need to learn as much as you can to make investing fruitful. Moreover, you should seek out platforms that allow you to copy popular investors, try a demo account, watch videos or even take investing classes.
Feature impeccable customer service: The best stock brokers—irrespective of their focus—should feature impeccable and accessible customer service. Live chat, phone numbers, emails and even a physical address help you reach out to the broker effectively.
Offer a diverse collection of assets: As you learn to invest, you want to see a diverse asset selection that allows you to make the investments that are appropriate for you. Stocks, crypto, ETFs, options, futures, etc. should be featured. Yes, a beginner shouldn't be investing in futures or options, but you can better grow with a broker that has all the financial instruments you want as you gain confidence and build your portfolio.
Why Do Beginners Need Quality Brokers?
Online brokers specializing in beginner investing can make the sometimes-confusing stock market easier to master. You'll want to look for a broker that offers a straightforward account process and makes it easy to buy and sell assets. You'll also want to choose a broker with a clean, uncluttered interface that allows you to instantly see how your assets are changing in value over time. Most brokers also offer educational tools that you can use to learn more about the market before you jump into trading. 
Assets for Beginners to Avoid
Not every asset is equally as suitable for beginner investors. The following are a few assets you'll likely want to avoid investing in until you're confident in your understanding of the market. 
Options: Options contracts are assets that give you the right or the responsibility to buy or sell a set number of stocks at a specified price in the future. Multiple types of options contracts exist, and most options expire worthless, which makes them less suitable for beginners.
Forex: The word "forex" is short for "foreign exchange." Forex trading involves the buying and selling of currencies, strategically converting them to profit from the fluctuating value of the world's currencies. Forex trading requires a high level of technical analysis as well as margin usage, which makes it a risky choice for beginners.
Individual stocks: While there's nothing wrong with a beginner buying individual stocks, you should avoid putting all or a majority of your investing funds into a single company. Any stock on the market has the potential to drop in value, which means that you can lose money on any stock. Diversifying your portfolio with multiple stocks, bonds and funds can help you protect your investment. 
What to Look for in Quality Stock Brokers
Making the right choice for a stock broker takes some insight into what to look for. Here are the top factors to look for in stock brokers for beginners.
Educational Tools
The best stockbrokers want to make it easy for you to learn more about the market. Look for a broker that offers free demonstrations, video guides and articles to help you learn as much as possible. 
Simple Interface
Some brokers offer a wide variety of charting and analysis tools while others focus on providing a clean, straightforward interface. While you may want to upgrade to a platform with more analysis tools in the future, you'll want to look for a broker that offers an easy-to-navigate interface with clearly marked tools. If possible, you may want to take a look at a few platform reviews on YouTube before you open an account to be sure that the broker offers a usable interface. 
Quality Customer Service
If you run into a problem with your account, the last thing you'll want to deal with is an unresponsive customer service team. Look for a broker that offers multiple methods that you can use to get in touch with their customer service professionals. If you work during the standard 9-to-5 hours, you may also want to look for a broker that offers extended customer service phone hours so you can contact them when you're off. 
Diverse Assets
Diversifying your assets means investing in multiple types of assets to limit your loss in the event that a specific asset decreases in value. Look for a stockbroker that offers access to multiple asset classes (like stocks, cryptocurrencies and funds) to make diversification easier. 
Opening Your First Brokerage Account
Opening a brokerage account shouldn't be confusing. If you run into trouble opening your brokerage account, don't be afraid to contact your brokerage's customer service. And feel confident that this guide to the best stock brokers for beginners will help you make better traders.
After your first account is open, be sure to return to Benzinga's money section to learn more about investing strategies, different types of accounts that you can use to save and trending assets that you add to your portfolio. 
Frequently Asked Questions
Is Robinhood good for beginners?
Robinhood can be a great option for beginner investors thanks to its straightforward platform and low account minimum — you can begin investing through Robinhood with as little as $5 in your account. Though Robinhood offers only a limited selection of cryptocurrencies, the brokerage allows you to purchase nearly any stock or ETF trading on the major American markets. 
Answer Link
How do beginners buy stocks?
As a beginner, your first step to buying and selling shares of stock is to open an account with a broker. After opening your brokerage account and adding funding, you can buy shares of stock directly on your broker's platform. The broker will carry out your orders on your behalf and deposit them into your account.  
Answer Link
The post Best Online Stock Broker for Beginners by Luke Jacobi appeared first on Benzinga. Visit Benzinga to get more great content like this.