Before his banner premiere, Travelers may get a first look at the new Mondstadt character thanks to Mika, formally introduced in Genshin Impact 3.1. The Mondstadt Reconnaissance Company's Surveyor is well renowned for his devotion to the Knights of Favonius. Here is all the information we have about Mika.
Mika was one of the exciting revelations shown during the Genshin Impact 3.1 webcast. The game's community has been interested in this Mondstadt figure, and leaks and speculations have swiftly populated online discussion boards.
Mika is a member of the Knights of Favonius and is from Mondstadt, in contrast to the forthcoming Sumeru characters. Even though it's still early, the Genshin Impact community is hard at work attempting to learn more about this following figure.
Mika's Identity in Genshin Impact
Another Genshin Impact character that sticks out enough to be recognized is the Mika, as mentioned earlier, especially now that the 3.0 beta has begun.
Mika has not yet been named in the game, like a few other speculated characters. Therefore it isn't easy to guess their personalities or roles. However, further in-game proof of Mika's existence has just been found in the Genshin Impact 3.1 leaks, which has many gamers wondering whether he would be a playable character in the main Genshin Impact game.
We learned the following details about Mika's model from the 3.1 leaks:
short male, mondstadt (short male = xiao/bennett/gorou)
droopy blue eyes
short messy blonde hair with a fringe the top like a baby bird
navy blue long-sleeved coat
off-white hoodie/shorts
tie like eula's, but short and pale yellow
feathery brooch on chest also like eula's
hair is tied at the back
shy cartographer
possibly cryo
Advertisment
Aspects of Mika in Genshin Impact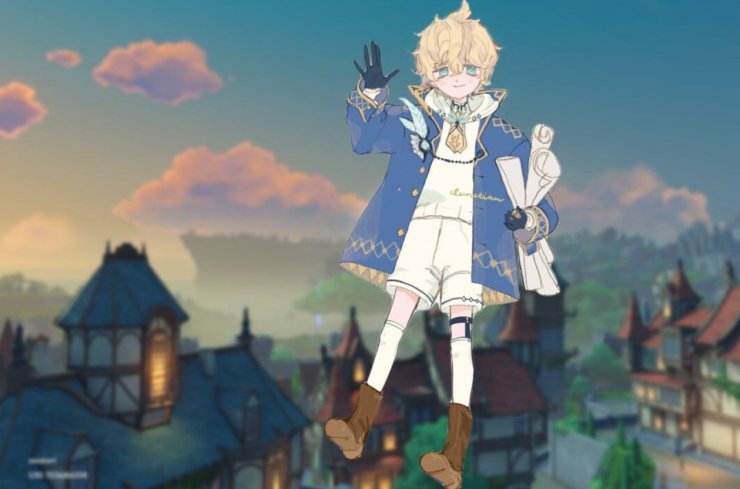 Even if Mika's skills haven't been made public, there have nonetheless been several leaks online. Mika is a Cryo Polearm character, as disclosed by trustworthy Genshin Impact leaker UBatcha.
The post Mika in Genshin Impact: Rumors And All That We Know appeared first on Progamerage.