The post Choice Home Warranty Review by Sarah Horvath appeared first on Benzinga. Visit Benzinga to get more great content like this.
Choice Home Warranty Product Offering
Basic Plan
Total Plan
Optional Add-Ons
Customer Service Rating [4 Stars]
Customer Pricing
User Benefits
User Experience
Choice Home Warranty Versus Competitors
Overall
Frequently Asked Questions
Choice Home Warranty is a home warranty policy provider offering coverage throughout the United States. As is the case with other home warranty service providers, Choice's policies provide affordable system and appliance repairs that are necessary because of normal everyday wear and tear. Home warranty policies fill in some of the gaps left by your homeowner's insurance policy, which only provides reimbursement for items damaged because of a covered peril like a fire. Homeowners who purchase home warranty policies usually do so because they want to protect themselves against the high cost of repairing or replacing these systems.
Choice Home Warranty offers two protection plans, both of which cover different systems and appliances.
Basic Plan
Choice Home Warranty's Basic Plan covers a selection of both systems and appliances. While most home warranty service providers offer one plan for appliances and one for home systems, both of Choice's plans include a mix of both essential home components. The following are covered under Choice's Basic Plan.
Heating system
Electrical system
Plumbing system
Plumbing stoppages
Water heater
Whirlpool bathtub
Oven, range and stove
Cooktop
Dishwasher
Built-In microwave
Garbage disposal
Ductwork
Garage door opener
Ceiling and exhaust fans
Total Plan
If you're looking for more inclusions on your home warranty policy, you might want to consider Choice's Total Plan instead. The Total Plan includes everything covered under the Basic Plan plus coverage for the following home components:
Air conditioning system
Refrigerator
Clothing washer
Clothing dryer
Optional Add-Ons
You can add optional coverage for the following home components to either one of Choice Home Warranty's plans.
Pool and spa
Central vacuum
Second refrigerator
Well pump
Limited roof leak coverage
Standalone freezer
Sump pump
Septic system
Septic tank pumping
Add-on coverages are available for a few extra dollars per month and may come with their own service fee due when you receive a repair or replacement. 
Choice Home Warranty reserves the right to select a contractor to provide qualifying repairs and replacements under your policy. The company requires that you submit a claim before seeking services, and it will not reimburse you for any services you schedule without first consulting a Choice representative.
Choice states that it will begin contacting representatives within four hours of you filing your claim. Though the company states that it attempts to provide service on all claims within 48 hours, the sample contract available on Choice's website states that "it could take more than 48 hours for a service provider to accept the request" after scheduling. This means that service is not guaranteed within 48 hours, a policy that some competing home warranty providers offer to ensure quick response times.
Choice Home Warranty does not cover known or unknown pre-existing conditions, which are problems that your household appliances or systems have before you sign up for your home warranty plan. Though the company does not have age limitations on the homes, systems and appliances it covers, all covered home components must be in good working condition at the time you sign up for coverage. Your coverage begins 30 days after signing onto your policy and lasts for the length of your contract term, typically 365 days. You must pay a $50 administrative fee if you cancel your policy before the term of the contract is complete.
Overall, Choice Home Warranty's policies are straightforward and easy to understand. Policy inclusions and exclusions laid out in the company's sample contract are standard and comparable to coverages you'll find with other home warranty providers. Though Choice's policies earn points for clearly defining coverage and offering two options for combination system and appliance warranty plans, it loses points for the terms of its service agreement and the possibility of lengthy repair times. 
Customer Service Rating [4 Stars]
Choice Home Warranty provides a few different methods you can use to file a claim or get in touch with the company's customer service team, including:
Via phone: To contact Choice Home Warranty via phone, call 800-816-2688.
Though email: If you'd prefer to contact Choice Home Warranty by leaving a message, complete a contact request form through the company's website here.
If you already have an appliance or system warranty through Choice, you can also contact a representative through your online customer portal. When you enroll in coverage, Choice will provide you with access to your portal, which you can use to file claims and connect with a customer service representative through chat and message. You can also file a claim by phone or through a contact request form if you prefer. 
Like auto insurance, health insurance and any other type of home protection you might have, Choice Home Warranty requires you to pay a premium each month to maintain your coverage. Choice does not provide pricing information on its website — instead, you'll need to submit your personal information and property details to view pricing info. This can be a cumbersome process, especially for homeowners in the early stages
To help you get a better idea of what you might pay for your home warranty, Benzinga requested a few sample quotes from Choice Home Warranty in multiple states where the company operates. The table below summarizes the pricing information received.
| | | |
| --- | --- | --- |
| State | Basic Plan | Total Plan |
| Pennsylvania | $46.67 per month | $55 per month |
| California | $46.67 per month | $55 per month |
| Texas | $46.67 per month | $55 per month |
As you can see, location does not seem to make an obvious difference in the basic price of each policy before adding optional coverages. One area where Choice Home Warranty can improve its transparency is by listing basic monthly policy prices on its website without requiring the user to consent to contact by a salesperson. Pricing for Choice's plans vary from around $560 to $660 annually for coverage, which is more expensive than most other home warranty companies.
In addition to your premium, home warranty contracts also come with service fees. Your service fee is the amount of money you pay to the contractor who completes your repair or replacement when you receive it. A home warranty service fee is not the same thing as a deductible — your service fee is due every time you use your policy benefits. Unlike a deductible, you don't "reach" your service fee.
Choice Home Warranty's policies all include an $85 per-incident service fee. This is higher than the industry average, which is around $75. While this $10 difference might not seem like a major deal to most homeowners, you may want to take this increased cost into consideration if you think you might use your benefits often (for example, if you live in an older home). 
As is the case with most home warranty policies, Choice Home Warranty also institutes limitations on the total amount it will pay out each year for covered problems. Once you hit your limit, Choice will not cover any future repairs or replacements, regardless of whether the problem you're experiencing is covered under your policy. Choice's aggregate policy limit is $3,000 for most covered home components included with each plan. This is exceptionally higher than other home warranty companies, which provides additional value to your policy. Limitations on optional systems and appliances vary depending on the damaged component.
Choosing a home warranty policy can be difficult. The following are a few stand-out benefits that come with choosing a home warranty policy from Choice Home Warranty.
Straightforward contracts: Much of homeowners' frustration with home warranty policies is a lack of coverage and inclusions. There's nothing worse than purchasing a home warranty policy, paying your premiums each month and discovering that the repair you need isn't covered because of what's in your policy's fine print.
Choice Home Warranty's sample contract is simple, straightforward and easier to navigate than most of its competitors. It does not include long lists of excluded components on most covered home systems and appliances, which further extends the usefulness of your coverage.
High coverage limits: Some home warranty companies put low coverage caps on their policies to avoid paying for the full cost of covered repairs and replacements. Choice Home Warranty includes a $3,000 coverage limit for most of the items included on its Basic and Total plans, which is more than enough to cover most incidents residential property owners might run into.
24/7 claims reporting: Choice Home Warranty provides 24/7 claims reporting, and the company will begin searching for a technician within four hours of the time that you file your claim. While most home warranty companies include a provision that states that they'll try to get to your repair within 48 hours, few companies encode the scheduling process within their contracts like Choice does. 
Choice Home Warranty provides an exceptionally easy user experience, no matter if you're buying a policy or filing a claim. Getting signed onto a policy takes only a few minutes and can be done entirely online. You'll also be able to browse a sample contract before signing up for coverage, which can be beneficial if you're actively comparing policies.
Filing a claim is also simple. You can file a claim and upload documentation directly through your customer portal or you can contact a representative for assistance. With multiple contact methods and options for submitting a quote at any hour, Choice makes it easier to use your benefits.  
Choice Home Warranty Versus Competitors
With so many home warranty policies available, choosing the right one often comes down to research. Companies like Amazon Home Warranty, Sears Home Warranty and Cinch Home Services also offer home warranty policies comparable to Choice. However, each company sets its own contract terms and decides what is and is not covered by your policy.
Benzinga offers insights and reviews on the following home warranty providers. If you found this review helpful, consider expanding your search for the best home protection policy using a few of the links below.   

Get started
securely through Choice Home Warranty's
website
Best For
A la carte protection
1 Minute Review
Choice Home Warranty plans allow you to protect much of your home, covering everything from the appliances to garage door openers and more. You can get a quote online, and you can also use this platform if you are a contractor or realtor—home buyer or seller.
Best For
Home protection
A menu of extra coverages
Affordable prices
Pros
Two robust plans
Coverage for several entities, including contractors
Several optional coverage options
Cons
Basic and Pro plans are fairly similar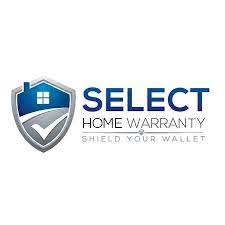 Get started
securely through Select Home Warranty's
website
Best For
Appliance and Home Warranties
1 Minute Review
Select Home Warranty offers 3 major plans for homeowners, buyers, sellers, contractors and real estate professionals. You get coverage for appliances, systems and extras. Plus, you can add roof coverage, get quick service and contact their customer service team for support when needed.
Best For
Appliance and home warranties
Quick services
Trusted across the nation
Pros
Regular promotions on all plans
Multiple plans to choose from
Compare plans on the website

Get started
securely through Home Warranty Inc.'s
website
1 Minute Review
Home Warranty Inc. provides home warranty policies for residential and investment spaces throughout the country. While Home Warranty Inc.'s policies are a bit more expensive when compared to other home warranty products that you can buy, the company's policies include both system and appliance coverage. You can also choose your own technician to provide repairs you book through your warranty, which can be especially beneficial if you have local companies that you know provide consistent work.
In addition to flexible policy terms and a variety of add-on choices, Home Warranty Inc. also allows you to choose the cash value of the repair in lieu of the repair itself. You can use this payout towards the price of a new system or appliance, which can be a lifesaver for homeowners living with older home systems and appliances.
Best For
Homeowners living in older properties
Anyone looking for help paying for routine repairs
Home warranty shoppers who want to choose their own repair professionals
Pros
Allows you to choose repair companies you work with
All-in-one policy including systems and appliances
24/7 customer service for policyholders
Choice Home Warranty can be a strong choice for your home protection plan — particularly if you're concerned about being denied coverage because of the cost of your repairs. While some home warranty companies might limit repair payouts to as little as $500 for major appliances and systems, Choice includes $3,000 worth of coverage for most major home components. Both of its plans include both system and appliance coverage, and all repairs provided include 30-day guarantees on service. Though plans are more costly when compared to the rest of the home warranty industry, these higher maximums could make Choice Home Warranty worth the extra expense.    
Frequently Asked Questions
The post Choice Home Warranty Review by Sarah Horvath appeared first on Benzinga. Visit Benzinga to get more great content like this.