The post Are Stocks Liquid Assets? by Sam Boughedda, Stock Market Analyst appeared first on Benzinga. Visit Benzinga to get more great content like this.
Liquid assets can take on various forms, and in many circumstances, a liquid asset depends on the current market situation. For example, an investor could own various assets that are difficult to liquidate. The investor will then have less cash to invest in new opportunities and may take a while to realize profits.
Liquidity is even more vital for businesses that need to pay short-term liabilities or overcome difficult economic periods. As an investor, it is essential to understand whether an asset is liquid or not.
Contents
What Are Liquid Assets?
Are Stocks Liquid Assets?
What if I Invest in Mutual Funds or a 401(k)?
Some Stocks Do not Qualify as Liquid Assets
Liquid Real Estate Investments
Other Types of Liquid Investments
Benzinga's Best Online Stock Brokers
Building a Portfolio with Liquid Assets
Frequently Asked Questions
What Are Liquid Assets?
A liquid asset can be efficiently transformed into cash in a short space of time while keeping its market value. 
A house is a type of non-liquid asset. If you had an enormous debt to pay off and needed cash quickly, you could not convert your home immediately into cash. Anything that is easily convertible into cash is considered a liquid asset. Having liquid assets is essential for the ability to stay financially solvent. 
Are Stocks Liquid Assets?
Stocks are liquid assets and can be converted into cash in a short period of time. This definition primarily refers to stocks that are listed on an electronic exchange. 
When buying or selling stocks, usually a steady number of market participants are ready to sell to or buy from you (depending on the stock). If you sell your stocks, you generally receive the cash in your account from your broker a few days later.
While stocks are considered liquid assets, it is crucial to understand that some are not as liquid as others, and some are even regarded as illiquid. Illiquid stocks cannot be readily sold because they see limited trading throughout the day. It means that buyers for these shares can be difficult to come by, and they cannot easily be converted to cash.
While stocks are liquid assets, they are slightly less liquid than cash, and you may have to sell below their value if the market is down at that given time.
What if I Invest in Mutual Funds or a 401(k)?
All mutual funds are liquid assets since investors can sell their shares and receive the cash within a few days. 
While mutual funds are liquid, they are less liquid than stocks or ETFs, which can be converted to cash within seconds. With a mutual fund, you usually experience a delay of a few days to receive the money after you have sold shares in a mutual fund. 
A 401(k) only becomes a truly liquid asset once you are at the age of retirement. If you withdraw from your 401(k) before the age of 59½, you are liable to pay a penalty. 
Money markets are a type of mutual fund that invests in liquid short-term securities, including Treasury bills with a short-term maturity and cash and cash equivalent securities. Money market funds are highly liquid due to the short-term nature of the investments and the fact that you can get your money out reasonably quickly. 
Some Stocks Do not Qualify as Liquid Assets
Some stocks are considered illiquid due to their extremely low daily trading volume. The difficulty in finding a buyer can mean that the stock is not a liquid asset. 
Much like that old car that you love and has been with you for years, you may value it highly, but others do not, and very few, if any, buyers will take it off your hands. It is the same as an illiquid stock. You may buy shares in a company you value highly, but if nobody else is interested, you won't be able to convert it to cash quickly; therefore, that stock is considered illiquid. 
You can find many examples of people buying stocks they think will pump, only to realize they cannot sell the stock soon after. The same is true of cryptocurrencies, with many people buying unknown coins hoping they will rise quickly. However, a lack of liquidity can prevent investors from realizing their gains. 
Liquid Real Estate Investments
Real estate itself is not a liquid asset. Selling a property can take a lot of time and paperwork. It usually takes at least a couple of months to sell a property. 
In addition, investing in a property usually requires a lot of money and a long-term plan. 
However, you can invest in other ways in the property market by purchasing liquid assets. For example, a real estate investment trust (REIT) is a company that invests in the property market. You can buy shares in one of these trusts if you want a liquid investment. Here are the best REITs to buy this month. 
Another way to make liquid property investments is via an exchange-traded fund (ETF), a tradeable basket of stock. Check out Benzinga's guide to REIT ETFs.
Other Types of Liquid Investments
It's not just stocks, cash, mutual funds and ETFs that are liquid assets. Other liquid assets include treasuries, bonds, savings accounts and money market accounts. 
Treasuries are regarded as a safe investment as they have the backing of the U.S. Government. In addition, they have a fixed interest rate and value. Usually, treasuries have long-term maturity dates. However, you can sell the bond on the secondary market after 45 days, making it a liquid asset. 
Bonds are also liquid and can have maturities as short as one day. They can also be bought and sold on the secondary market, meaning they can be easily converted to cash. 
Your bank account is a liquid asset with readily available cash. However, some savings accounts require you to keep the money locked into the account for a specified period (sometimes years). You will be charged if you try to withdraw before then, so they cannot be considered a liquid asset. 
Money market accounts usually pay a higher interest. While they have some additional restrictions, they are considered liquid as the money is easily withdrawable. 
Benzinga's Best Online Stock Brokers
Investing in a liquid asset like a stock requires a broker. Unfortunately, it can be difficult to know which broker is best for you as there are hundreds, if not thousands, to choose from. Luckily, Benzinga has done the work for you. Take a look at the best online brokers below.
Claim Exclusive Offers

get started
securely through Plus500's
website
1 Minute Review
86% of retail investor accounts lose money when trading CFDs with this provider. You should consider whether you can afford to take the high risk of losing your money.
Plus500 is a European derivatives broker focusing on contracts for difference (CFDs). CFDs are similar to binary options in the U.S. where traders take all-or-nothing speculation on the prices of certain securities like indices, commodities or currencies. While not legal to trade in the U.S., CFDs are legal in many jurisdictions across the globe and Plus500 offers a wide array of tradable markets using these instruments. 
Plus500 doesn't charge commission and only profits off the spread, which is the difference between the buy and sell price of a specific security. But Plus500 is not a broker for beginners — the education materials are sparse and CFDs are risky derivatives capable of sapping out all of an investor's capital. Only trade these instruments if you understand how they operate and the risks involved with buying them.
Best For
Traders looking for a smooth mobile experience
Pros
Great mobile app
Low spreads and commissions
Unlimited demo account
Cons
Only derivatives are available
Not open to U.S. residents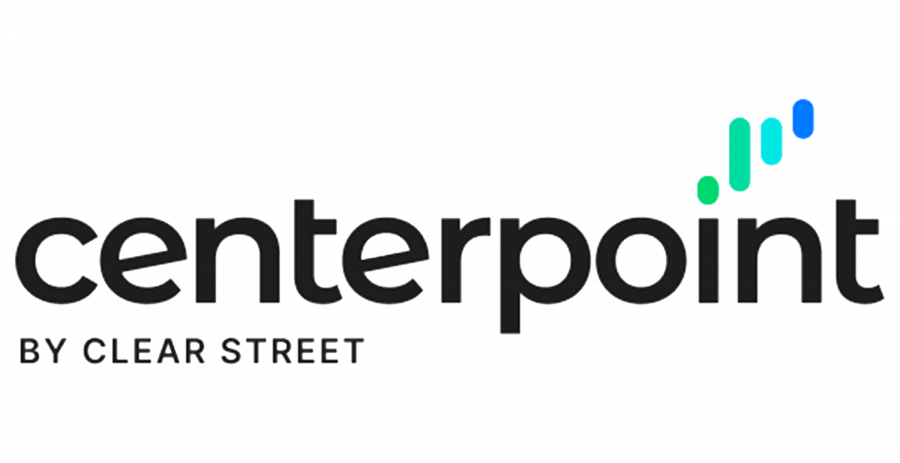 get started
securely through CenterPoint Securities's
website
Best For
Momentum traders
1 Minute Review
CenterPoint Securities is ideal for active traders who demand access to advanced tools and services. While investors and casual traders are likely to be content with the basic offerings of traditional online brokerages, active traders will benefit from CenterPoint's suite of advanced trading tools. If you value execution quality, access to short inventory, advanced trading platforms, and accessible customer service, CenterPoint is an excellent choice.
Best For
Intermediate to Advanced traders
High-volume traders
Momentum traders
Short sellers
Pros
Unrivaled access to short inventory
Flexible order routing for improved executions
Discounts for active traders
Advanced platform with fast executions
Reliable customer service
Cons
Not designed for beginner or low-volume traders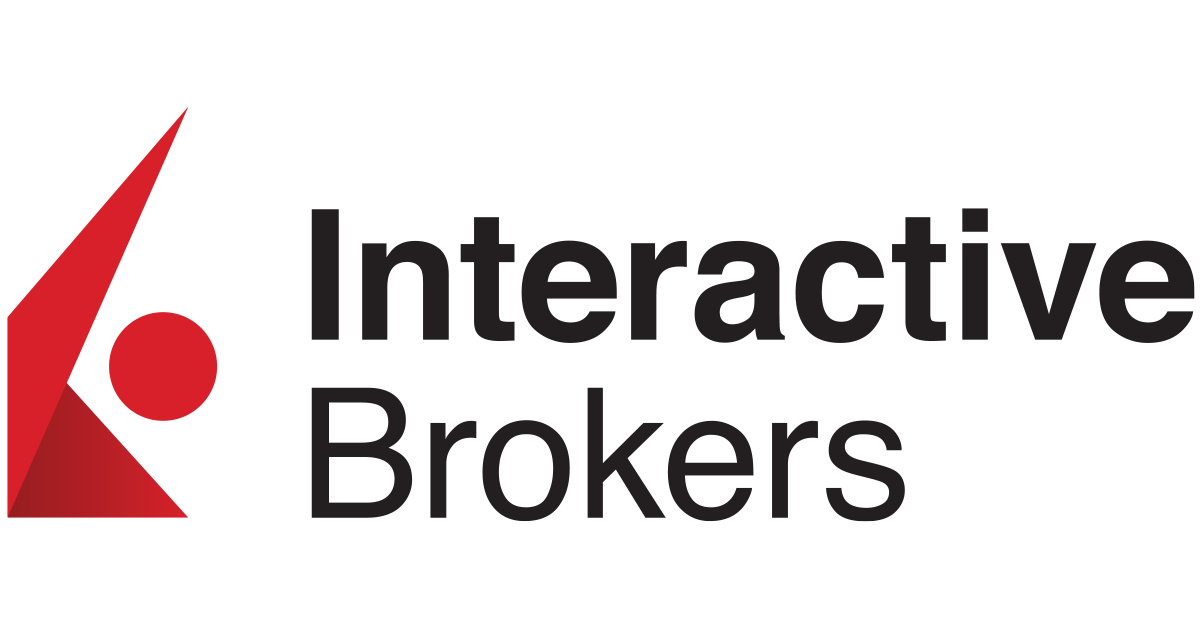 get started
securely through Interactive Broker Primary's
website
Best For
Active and Global Traders
1 Minute Review
Interactive Brokers is a comprehensive trading platform that gives you access to a massive range of securities at affordable prices. You can buy assets from all around the world from the comfort of your home or office with access to over 150 global markets. Options, futures, forex and fund trading are also available, and most traders won't pay a commission on any purchase or sale.  
IBKR is geared primarily toward experienced traders and investors but now with the availability of free trades with IBKR Lite, casual traders can also acclimate to IBKR's offerings.
Best For
Access to international markets
Active traders
Detailed mobile app that makes trading simple
Wide range of available account types and tradeable assets
Pros
IB SmartRouting provides significant price improvement vs. industry
Fractional trading allows investing regardless of share price
Industry's lowest margin rates
Earn more by lending your fuly-paid shares
Cons
Beginner investors might prefer a broker that offers a bit more hand-holding and educational resources

Get 10 Free Shares
securely through Magnifi's
website
1 Minute Review
Magnifi is an intelligently designed marketplace that allows investors to access data-backed information about various investment opportunities. The company combines standard brokerage tools with artificial intelligence (AI) to promote financial competence. Magnifi distinguishes itself from the crowd by offering an AI-powered search feature and an AI-powered investment assistant. Magnifi offers a technology-forward platform that aims to promote confident and capable long-term financial investments.
Best For
Long-term investors
Individuals interested in personalized assistance
New investors that are eager to learn how to start investing
Pros
Access to an AI-powered investing assistant with a Magnifi Personal account
Commission-free investing
Over 15,000 possible investments
Available mobile application
Cons
Limited methods of communication with customer service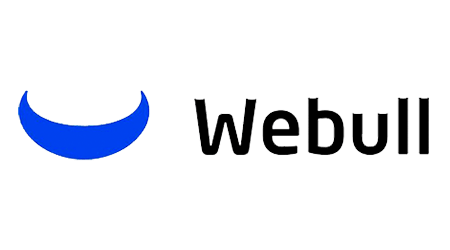 get started
securely through Webull's
website
Best For
Intermediate Traders and Investors
1 Minute Review
Webull, founded in 2017, is a mobile app-based brokerage that features commission-free stock and exchange-traded fund (ETF) trading. It's regulated by the Securities and Exchange Commission (SEC) and the Financial Industry Regulatory Authority (FINRA).
Webull offers active traders technical indicators, economic calendars, ratings from research agencies, margin trading and short-selling. Webull's trading platform is designed for intermediate and experienced traders, although beginning traders can also benefit.
Webull is widely considered one of the best Robinhood alternatives.
Best For
Active traders
Intermediate traders
Advanced traders
Pros
No account maintenance fees or software platform fees
No charges to open and maintain an account
Intuitive trading platform with technical and fundamental analysis tools
Cons
Does not support trading in mutual funds, bonds or OTC stocks
Building a Portfolio with Liquid Assets
As you can see, many types of liquid assets exist, with stocks being one of them. A key takeaway when investing is to be careful if you want to invest in a little-known stock, as its trading volume could mean you are unable to sell when you intend to and could end up losing money. Certain types of savings accounts may also require you to lock your money in the account for a certain period. 
The best stocks to buy are usually the most liquid, but as always, make sure to research the company as much as possible.
Frequently Asked Questions
Is a brokerage account considered liquid?
Yes, as you can receive your cash from a brokerage account within a few days or a couple of weeks, meaning they are liquid assets. If you are invested in stocks that are not illiquid, then you can sell those stocks via your account and withdraw your money. It can take a few days up until a week to receive your cash from the majority of stockbrokers.  
Answer Link
What type of asset is stock?
Stocks are classed as financial assets, which are described as paper assets that can be easily changed to cash. Most liquid assets such as stocks are also considered tangible assets, which are physical.
Answer Link
Which stocks are not liquid?
Stocks with lower average daily trading volume are less liquid. Large-cap stocks and big funds like SPY and QQQ offer more liquidity and nearly instant trades.
Answer Link
The post Are Stocks Liquid Assets? by Sam Boughedda, Stock Market Analyst appeared first on Benzinga. Visit Benzinga to get more great content like this.